Let us help you turn them into raving fans!
Online reviews are very popular with shoppers. Video reviews are even hotter!
Video captures their emotion, passion and excitement about your company like no other medium can.
Step 1: Get 2 – 4 of your best customers together for a testimonial party.
Step 2: We record each at your location answering 4 to 5 questions.
Step 3: We edit their answers into 4 testimonial videos for each person.
Use it on your:
Website – YouTube Channel – Twitter – Facebook –
LinkedIn – – and in your office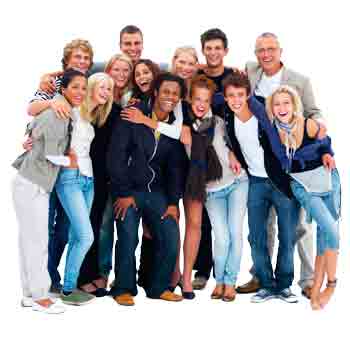 "I recently had the opportunity to work with Allied Video on testimonial shoots for Tidewater Tech, Centura College and the Aviation Institute of Maintenance. Each video shoot went smoothly and professionally. We supplied the graduates and they handled everything else. The resulting videos were wonderful. The testimonials of graduates saying how much they enjoyed their educational experience and what it has meant for their future was just what we were looking for. I would recommend Allied Video Services to anyone looking for a quality product for their marketing efforts." Holly Collins Dalby Advertising Director
We have had a great experience working with Allied Video Services. The training videos and testimonials their team filmed for us have been great for assisting in our training programs and the testimonials were fantastic—highly professional and impactful. And of course our spot on Hampton Roads Business Live, which was great for us from a business exposure standpoint. We really enjoy working with Rory and his team!" Tom Kinnane, Vice President Hague Quality Water of Maryland & Chesapeake Cooler Company
Call us today! -757-424-9757