Video is the most powerful communication method on the planet. Using it to communicate your message in sales presentations, training sessions, and orientations is just a smart move.
AVS Marketing Solutions can help you do this through our parent company, Allied Video Services.
Helping You Connect and Communicate Effectively
As a small business owner, you already know that you offer a great product or service. You may feel that it's the best product or service of its kind in town, but how do you convince your prospect? 
Communicate Effectively!
In today's fast paced world there is certainly no shortage on ways to communicate your message to your prospect. From TV, Radio, and multiple phone books to social media,  newspapers, and direct mail there are many options available.
While all of these hold a promise of  transferring your message with some success, your choice should be one based on the effectiveness to do so and get results. After all, that's the whole point isn't it?
Communicate with a professional video production
A custom video production from Allied Video Services can be just the element that your sales force needs to command attention and communicate your message, turning prospects into customers. With a well produced video, you can tell your whole story and lead your prospect to a buying conclusion. It's all about effectively transmitting your message, and there is no better way to do it than with a custom video production.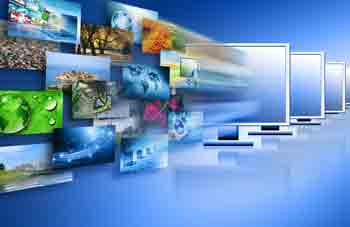 With such a production, we can highlight your product or service in a way that touches your clients pain points and hot buttons thus motivating them to take action.Our production process is complete from the initial concept to duplication and uploading. We can help you get your project started today.  Estimates and consultations are free.
Fact:
Majority of entrepreneurs are in business today because they think they offer something unique in their marketplace. This is known as their "Unique Selling Proposition" or USP. 
Fact:
These business owners feel that if their target prospects understood this "USP" they would certainly do business with there company.
Fact:
The majority of these businesses have failed miserably in delivering that "USP" message.
Let us help you communicate your message more effectively today with a quality video production!