There are several major shifts going on in the Internet Marketing world that are impacting you today!
Today more than ever your reputation is being used in your customer's daily purchasing decisions.
Reviews are used to compare items, check quality and reliability and make decisions.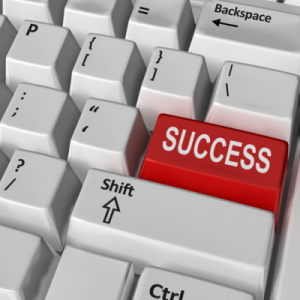 Your review scorecard is now part of the search results!
With your reputation front and center for all of your customers to see and compare, do you think it might be a good idea to take a look at how you can not only build a five star reputation but market it as well?
Your reputation online is critical to your success. It's at the heart of these new shifts happening on the Internet and with your customers. The video below explains these changes and what you can do to insure your success.
Our process:
Creates a 5 Star Reputation

Keeps you in control

Makes collecting and adding reviews easy

Markets your reputation across the Internet
Our Success Plan:
There are many directions that you can take in Internet Marketing and we caan help you with many of them. A simple and effective approach that we often recommend is one based on industry trends and surveys, experience and common sense.
PART ONE: CREATE A FIVE STAR REPUTATION
Our First step is to help you develop and maintain a five star reputation. This is incredibly important nowadays because of the increased dependence on reviews in making a buying decision. We all find ourselves checking reviews before we buy and your customer is no different.
We would suggest that a good first step is to see how good your reputation is online and you can do that by getting a FREE reputation report from us instantly. By going to
http://checkoutmyreputation.com
 

Step Two:
Start our Reputation Marketing program to build your 5 Star Reputation.
Our program will :
Create a private database and review page to allow your customers to post easily and because its private, it allows you to have complete control.

Post reviews that you have collected on the database for you on highly reviewed sites such as Google, Insider Pages, City Search, Local.com and Yelp.

Scrap the web to pull in reviews and have them streamed to your website.

Post reviews to 

Facebook

 and other social sites

Alert you to reviews posted about you either good or bad.

Custom design a media center to help you create promotional graphics to encourage reviews

Create a Reputation Culture in your business through FREE Online Individual Training for your staff. This training is on the importance of reputation marketing and how they can improve yours.
Part two: Create a website that converts your visitors to customers.
We have a full range of services to help you update your current website or create a new one. Check out our website page for more detail.
Part three:Massive Exposure
Once your 5 star reputation is established and your website is ready it is now time to increase your exposure so that your efforts can pay off.
Getting your website to show up on the front pages can be difficult. With thousands of competing results for every search, your chances of landing there without help are slim. The businesses that are on the front page are not there by accident. They have a plan to move to the top and have invested in a strategy to do so. With our SEO plan, you can too.
Through our system you can:
Spread your brand across multiple platforms including Video, Blogs, Bookmarks, Articles and more.

Achieve high ranking results for key search terms in the organic section

Achieve a prominent place in Google + Local

Increase traffic to your website
Our program is fast, does not rely on purchasing ad words, and brings you results that you can see and track. Check out the details on our SEO page.
That's the plan for your success on line.
Create a 5 star reputation

Create a website that converts

Increase Your Exposure
Give our office a call and let us help make the Internet work for you.